Welcome to La Tierra Salon and Day Spa …OUR PROMISE TO YOU
Service that is carefully crafted
Education reflected in our work
Beautiful hair color designed for you
Spa Wellness
We live the Aveda Mission
Hand and Head Massage
Massage complimentary to ease stress
We care about your well-being, body and mind. You should look as beautiful as you feel, and feel as beautiful as you look, and here at la Tierra we cherish that. From the moment you walk into our salon, you should be showered with attention, and pampered with care…We welcome you, and begin your experience with attention from our whole team, never just one person. Our education in hair and spa is reflected in our work. Your hair color will make you shine, your haircut will dance. We believe in Spa Wellness, and we live the Aveda Mission. From your hand massage to your finishing touch it will be a memorable and relaxing experience.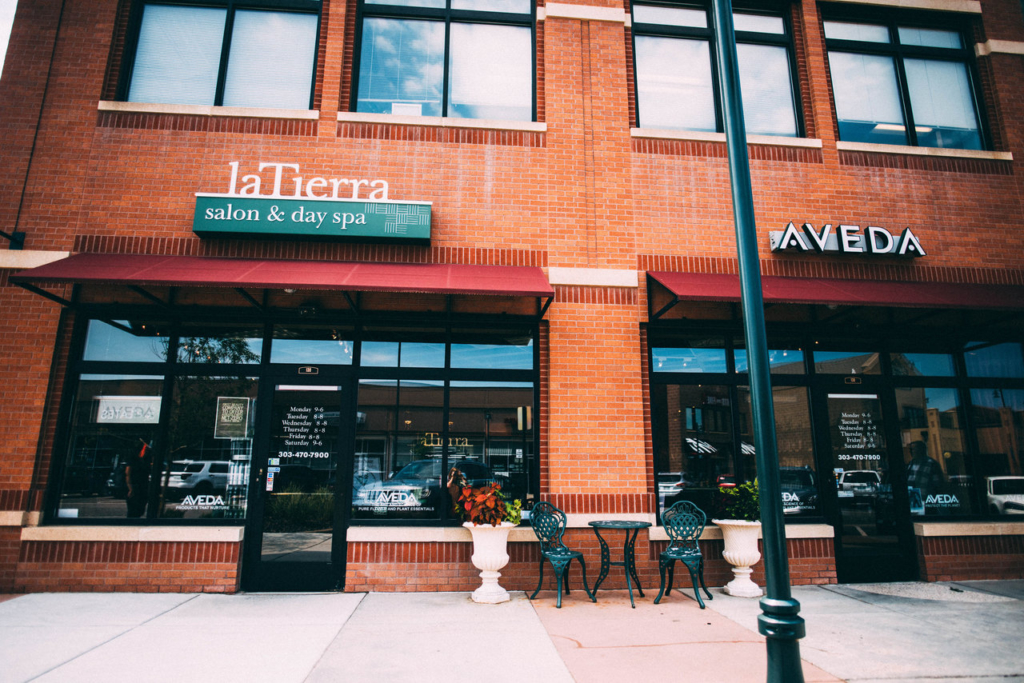 "September 2005  this dream of ours began"-Kelly Wharry, Owner
Kelly and her husband Walt Wharry, open La Tierra as a "team based pay salon", rather than commission or booth rental. An uncommon approach, but benefits not only the guests experience but also provides security to her team.
"We feel that a very important part of our job as owners, is to encourage and help our staff be happy, healthy, and profitable over their lifetime…in that order." That has always been La Tierra's salon culture.
Kelly Wharry has been in the beauty industry for 35 years, 24 of which she has been a salon owner. After having much experience in the beauty industry, as an owner and an artist, her vision was shaped to creating the excellent and thriving salon culture would be the driving force behind La Tierra Salon & Day Spa. "As we slowly cultivated more employees who understood that a solid, customer service driven culture was the key to growing every year, we able to constantly add and evolve, without ever losing the structure and expectations that we began with. The guests that have been with us for eleven years now still get the same attention to detail that we gave them on day one." –Kelly Wharry, Owner
Our mission is to offer our community the opportunity to share our environmental knowledge, to offer them body and hair products that will enrich their lives rather than harm them, and to provide them with services that are professional, nurturing, and memorable.